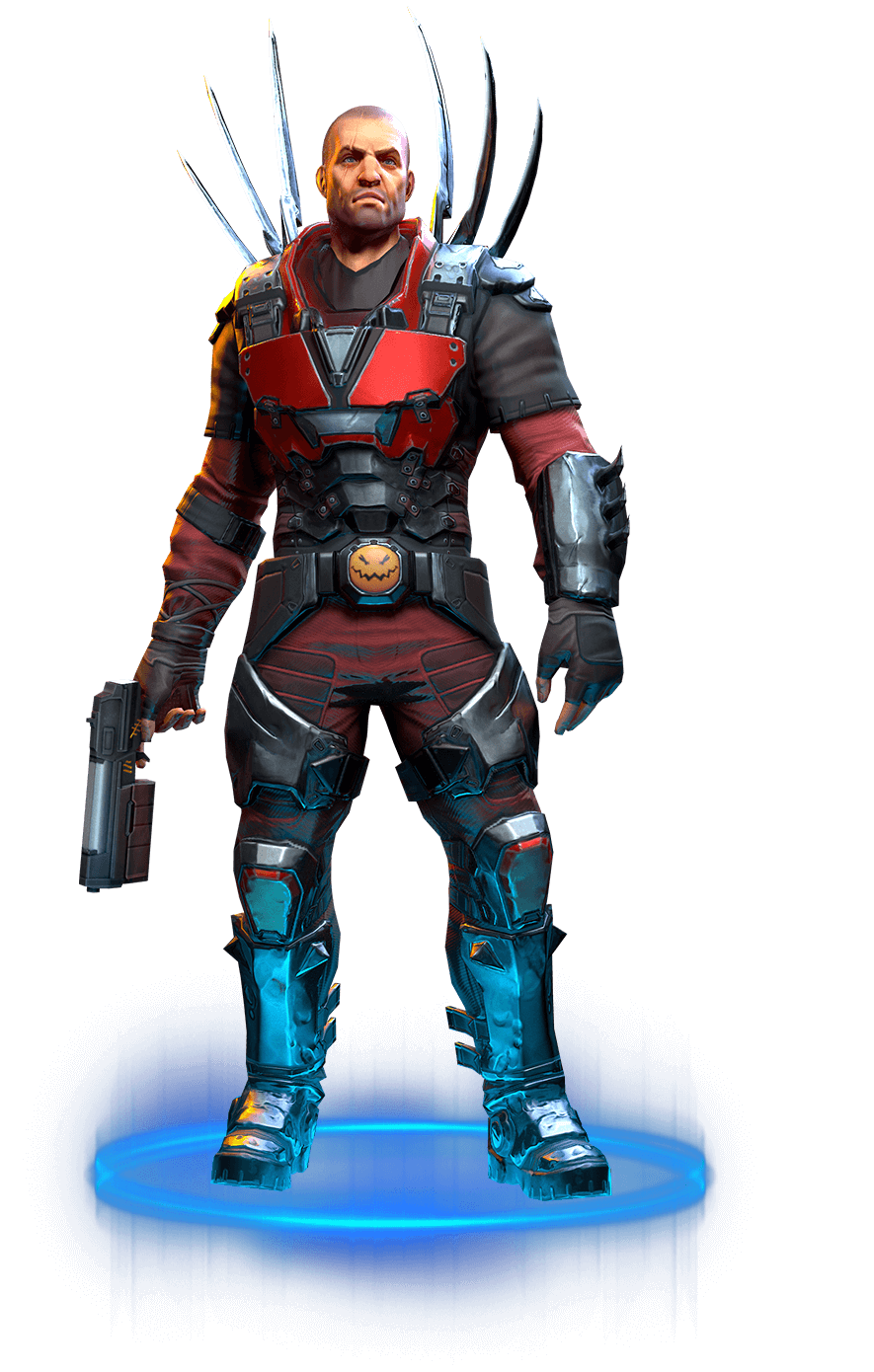 Commander Simon
The former leader of one of the bandit gang's. He roasts enemies mercilessly with his modified stun gun.
His stun gun is a fearsome weapon at close and medium range. It instantly incinerates individual targets and small groups of enemies.
DEVASTATING FIRE

Takes 3 shots in a row with incendiary rounds that hit an unarmored target and those nearby.