The Blake's Talents Update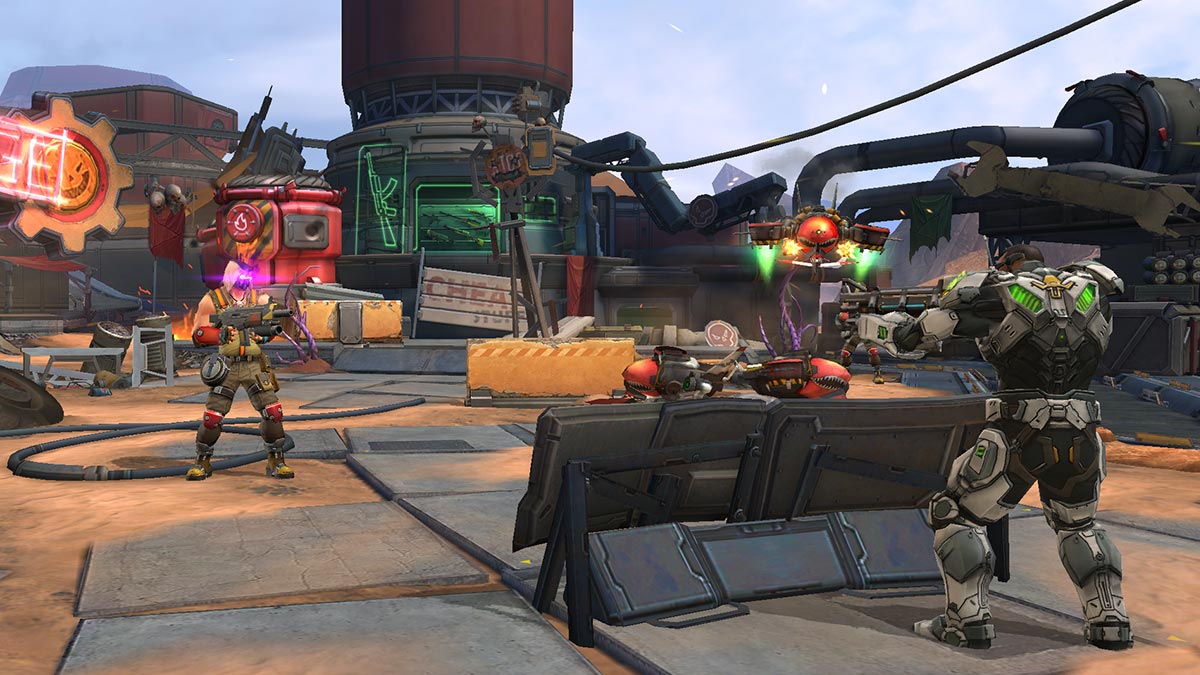 You can't stop the evolution! Only the strongest and most adapted will pass selection. Blake is getting unique talents to help in the fight for survival on Utopia. In addition, the Blake's Talents patch will bring the special King of the Hill event, another bonus mission, the partner Margaret and much more.
Blake has received a new avenue for progress – talents. There are 18 in total, divided into tactical, special and economical talents. Thanks to them, the Captain can accumulate Fury and destroy the enemy with his sword, get and expand combat effects, and upgrade manufacturing and resource production. You can increase a talent's level using points obtained from leveling up your abilities.
Are you ready to fight with hordes of thugs for the latest weapons developed by the engineers of the Mechanarium? Then the King of the Hill event is for you! During this bloody conflict, you'll have to eliminate squads of Red Faces to get prizes, including fragments of a new sniper rifle. It is part of the Dragon set, and its unique ability is Thermic Turbulence, which creates whirlwinds of fire.
A new type of battles has been added to the map – Outposts. For an outpost to appear on the globe, you need to reduce faction threat to zero. You get crates of valuable rewards for winning. The fights themselves will count toward the Mission Battles daily task.
An extra mission is now available – SECTOR [63:112]. It includes 18 skirmishes with the Xi beasts in a new location. Complete it to get mastery points and the ability to send partners to patrol the mission sector. Possible rewards in the sector caches include blueprints of Dominion units, including a new unit – Dominion Turret, which fires exploding balls of plasma.
Speaking of partners – meet Instructor Margaret! A former member of the legendary Commander's crew, her personality is resilient and her damage - incendiary. In battle, she is accompanied by a drone that showers the enemy in napalm. Fragments for assembling this partner can be found in the season rewards.
Four new S-rank chips have appeared in this update. Each of them can be obtained as a reward in one of the special events regularly held in the game.
Don't miss your chance to get ahead in a new stretch of the evolutionary race, captains!